1. The Teeth Of The Barracuda 24Sep68 (Production Order #: 1)

Summary:
A 90-minute pilot film launches this hour series about a trio of youthful crime fighters. Tonight,
the squad probes a murder involving a girl whose father is a candidate for high political office.
Guest Stars:
Brooke Bundy as Tina
Lonnie Chapman as Wheeler
Fred Beir as Frank Durant
Addison Powell as Sutton
Noam Pitlik as Wiley
Gary Vinson as Beau
Simon Scott as Chief Metcalf
Director: Lee Katzin
Producer: Aaron Spelling
Writer: Tony Barrett
Music: Earle Hagen and Shorty Rogers
Comments: The original pilot is about 30 minutes longer than the edited version of the first episode that gets shown in syndication. It has not been re-broadcast since its original airing. Original scenes not shown in the syndicated version include the history behind the formation of the Mod Squad and Greer convincing Chief Metcalf (who doesn't appear at all in the syndicated version) to let him put his squad on their first assignment.
The music in the go-go club scene is by a real band called The Other Half, which included Randy Holden who later played in Blue Cheer. The songs played are Oz Lee Eaves Drops and Bad Day. The LP is a rare and in-demand piece, especially to collectors of 60s psychedelic music. See album cover picture below.
Video:
Missing video footage only shown during the original airing. Occurs at approx. the 23' mark of the DVD
video. A few seconds of video from the DVD is on either side to help you place it.
Please allow a minute or two for video to load. Apple Quicktime required.

Original TV Guide ad:

Album cover of the Other Half LP: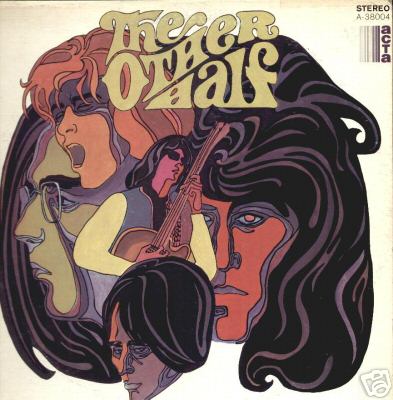 Promo Photo:

Generic Press Photos Used to Promote the Pilot: